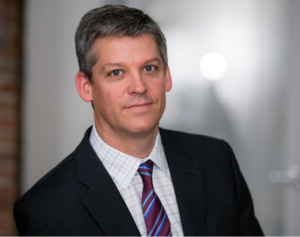 Chair
Jonathan joined the Sweet Caroline Foundation board in 2016 and assumed the role of Chair in 2017. He is a lifelong friend of Caroline's mother Janet with family friendships between all four of his children and Caroline as well as Caroline's sister, Katherine.
Since Jon joined, the Foundation established the Sweet Caroline Fund with the Community Foundation of Greater Saint John and has set out on a 5-year strategy to endow the Fund with self-sustaining annual scholarships. He has spearheaded the Foundation's School Allergy Awareness partnership with Food Allergy Canada and the Foundation's strategy to make Anglophone South School District and Greater Saint John a global role model for allergy awareness.
Jon's entrepreneurial career has been primarily in the information and communications technology industry where he has worked on Boards and in executive business development, sales and marketing roles for companies ranging from start-ups to large corporations where he was Vice President for Bell Canada and Fujitsu Consulting. He currently has his own business, TransitionX Inc. and also works in executive roles with T4G Limited and Garibaldi Capital Advisors.
Jon is active in the community and also coaches Rothesay High School girls' hockey. He lives in Rothesay with his wife Henry and four children, Reghan, Kaelin, Will and John.