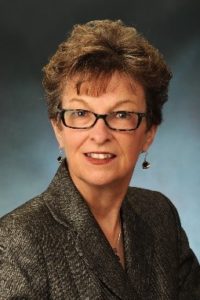 Executive Member
Zoë joined the Sweet Caroline Foundation board in 2017 after being a strong supporter of the Foundation's allergy awareness educational goals. She leads the Foundation's educational initiatives with Lindsay Savoie and has been integral to helping the Foundation's goal of making Anglophone South School District the most allergy aware school district in the world.
Zoë started her teaching career at Sussex Corner Elementary School teaching grade 6 after graduating from Sussex Regional High School and UNB (BEd., MEd.). Since then, she has held a variety of progressively senior positions within New Brunswick's education system, from Supervisor of Elementary Schools in Fredericton to Assistant Deputy Minister for the Department of Education to her current role as Superintendent of Anglophone South School District.
Zoë is very active in the community and lives in Rothesay with her husband Gervais Warren, a retired educator.