Mission Statement
The Sweet Caroline Foundation supports community awareness, education, research, and the availability of life saving treatment in our relentless pursuit to end death and disability caused by anaphylaxis.
About the Foundation
The Sweet Caroline Foundation was started in remembrance of Caroline Lorette, who tragically passed away at the age of 14 after having an allergic reaction to dairy. The Foundation is dedicated to promoting allergy awareness, and offers allergy education programming for schools and organizations, as well as a scholarship awarded to students who develop and implement innovative ideas to bring awareness and education to students, adults and the general public. Six one-thousand dollar scholarships were awarded in June 2015 to six deserving applicants. It is our goal to spread the word about allergy awareness – educating staff and students in area schools, educating the public at wellness fairs and other events, and working toward having epinephrine available in public places. Caroline is with us every step of this journey. To find out more on how to apply for a scholarship please contact us.
Background
We decided to name the foundation the Sweet Caroline Foundation because Caroline Lorette truly was a sweet and wonderful girl. Her parents, Janet and David Lorette, and her sister Katherine, could think of no better way to remember their Sweet Caroline, than to create a foundation that continues her legacy while helping to create a safer place for those living with allergies. In Caroline's sweet memory, they persevere. We chose purple as the foundation's signature colour because it was Caroline's favourite – and because many family members and friends choose to wear this colour in Caroline's memory, knowing that she would be thrilled to see it. Wearing purple clothing at foundation events has already become a tradition – from a sea of 900 teachers at a back-to-school meeting, all wearing purple to show their support for more allergy education in our schools, to crazy purple outfits at the Sweet Caroline Run, and Purple Days at area schools – many people in our community now associate purple with our sweet Caroline.
About Caroline
Caroline Lorette was a happy girl. Innocent, giggly and smiling – she shared her enthusiasm for life with those around her. She never allowed her allergies to tie her down or hold her back. She loved to travel, and as difficult as it often was to find food for her to eat, Caroline insisted on participating in any adventure. Caroline loved her family. She looked up to her big sister Katherine as a role model and as a best friend. The girls were as close as any sisters could be, and their lives and personalities were intertwined through dance, kayaking and simply enjoying each other's company. Caroline also loved playing with her little cousins, and spent as much time with them as she could. Caroline was full of energy and she would help whenever and wherever it was needed. She was an athletic, strong, smart and sweet teen who enjoyed each day to its fullest. She kayaked competitively, played competitive soccer, and was a proud member of the New Brunswick Highland Dancing team. Caroline loved to run – and boy, she was fast! Caroline never bragged about her accomplishments – she simply shared her enthusiasm for life with those around her. She bounced from person to person, making everyone feel as though they were special to her…because they were. The Sweet Caroline Foundation tries to bring these same qualities to the work we do. We like to do things the way Caroline would have done it.
Executive:
Founder
David Lorette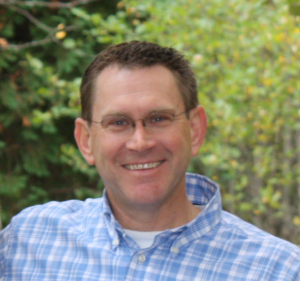 Chair
Jonathan Barry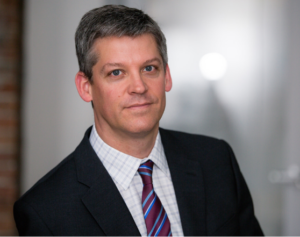 Jonathan joined the Sweet Caroline Foundation board in 2016 and assumed the role as Chair in 2017. He is a lifelong friend of Caroline's mother Janet with family friendships between all four of his children and Caroline as well as Caroline's sister, Katherine.
Since Jon joined, the Foundation established the Sweet Caroline Fund with the Community Foundation of Greater Saint John and has set out on a 5 year strategy to endow the Fund with self-sustaining annual scholarships. He has spearheaded the Foundation's School Allergy Awareness partnership with Food Allergy Canada and the Foundation's strategy to make Anglophone South School District and Greater Saint John a global role model for allergy awareness.
Jon's entrepreneurial career has been primarily in the information and communications technology industry where he has worked on Boards and in executive business development, sales and marketing roles for companies ranging from start-up to large corporations where has was Vice President for Bell Canada and Fujitsu Consulting. He currently has his own business, TransitionX Inc. and also works in executive roles with T4G Limited and Garibaldi Capital Advisors.
Jon is active in the community and also coaches Rothesay High School girls hockey. He lives in Rothesay with his wife Henry and four children, Reghan, Kaelin, Will and John.
Treasurer
Patrick McMullon
Directors:
Dr. Wendy Alexander
David Lorette
Lindsay Savoie
Deborah Irvine Anderson
Zoë Watson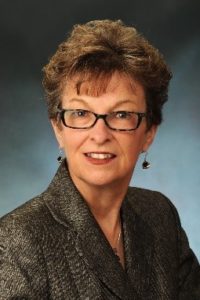 Zoë joined the Sweet Caroline Foundation board in 2017 after being a strong supporter of the Foundation's allergy awareness educational goals. She leads the Foundation's educational initiatives with Lindsay Savoie and has been integral to helping the Foundation's goal of making Anglophone South School District the most allergy aware school district in the world.
Zoë started her teaching career at Sussex Corner Elementary School teaching grade 6 after graduating from Sussex Regional High School and UNB (BEd., MEd.).  Since then, she has held a variety of progressively senior positions within New Brunswick's education system, from Supervisor of Elementary Schools in Fredericton to Assistant Deputy Minister for the Department of Education to her current role as Superintendent of Anglophone South School District.
Zoë is very active in the community and lives in Rothesay with her husband Gervais Warren, a retired educator.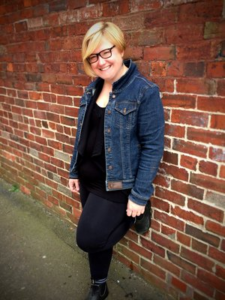 Deborah Irvine Anderson is the producer of Caroline's story.
Deborah started her journalism career as a teenager in high school. After graduating with a Bachelor of Journalism degree from the University of King's College, Deborah worked as a journalist all over Canada. She brings her education and experience in Journalism and Communications to the board to assist and advise with communications and marketing.
Deborah is the mother of three children and the founder and CEO of Canteen Media & Communications working with clients to build their audiences and market their services and products.